KINNAIRD HOUSE
History of Kinnaird House, Larbert, Stirlingshire, Scotland.

If you have any information or pictures that you could contribute to this web site, please send it to:
Contact:
History of Kinnaird House & Bruce Family

In 1229 the lands of Kinnaird House were given to the Abbot of Holyrood and were sold to Sir Alexander Bruce of Stenhouse and Airth in 1476. The original mansion of Kinnaird was built in the early 17th Century.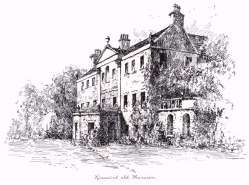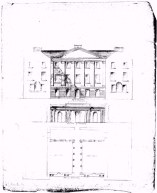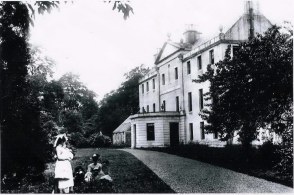 Mr Robert Bruce was the first of a new family of Bruces of Kinnaird. He was born in 1554. He studied Theology against the wishes of his parents who asked him to resign the estate, which he did willingly. he became a great preacher and a favorite with King James VI of Scotland and his father restored him to the estate in 1590. Bruce fell out of favour with the King, having publicly rebuked him from the pulpit and the King banished him overseas. He was allowed to return as a ward of Kinnaird to remain within 3 miles of his estate and had to forefeit his preaching (this was in 1603). In 1629 Charles I was King and he permitted Robert Bruce to preach in Larbert Church (unpaid) where he became very popular and preached to large congregations. He died in 1631 and was buried in Larbert Church, between 4 -5 thousand people attended his funeral.
In 1730 james Bruce of Kinnaird was born, he attended great fame as an explorer and on his journeys in Abyssina he rediscovered the source of the Blue Nile. He was known to his friends as "the Traveller" and died in 1794 as a result of a fall on the steps of Kinnaird House , when handling a lady into her carriage. He was buried in Larbert Church yard and his tombstone is to be seen there today. His son James succeeded him. The Bruce family remained by succession to Kinnaird till it was sold in 1895 to Robert Orr, who demolished the house above and built the present mansion house dated 1897.
click on "Particulars of sale dated 1894"
The old mansion of Kinnaird does not seem to have been older than the middle of the eighteenth century, although some parts may have been of earlier date perhaps going back as far as the early years of the seventeenth century, when Master Robert Bruce was the laird. The foundations of an old keep were found when the eighteenth century house (Adan's style) was being pulled down. Nothing remains of the old house now. The name Kinnaird in 1334 is said to mean (Gaelic, Cinn na h'airde) "at the head of the height," which refers to its position in days when the sea came much further in. The grounds are very picturesque, It has a very fine approach, where it widens out near the house, with its stately avenue of trees, through which one sees the Ochil Hills. On the wall of the garden there is a coat of arms with the date 1602 over the shield, and the initials R.B. (Robert Bruce), and M.D. (Martha Douglas).buildings.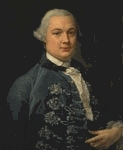 More About James Bruce
.