KINNAIRD HOUSE
History of Kinnaird House, Larbert, Stirlingshire, Scotland.

If you have any information or pictures that you could contribute to this web site, please send it to:
Contact:
History of Kinnaird House & Bruce Family

In 1229 the lands of Kinnaird House were given to the Abbot of Holyrood and were sold to Sir Alexander Bruce of Stenhouse and Airth in 1476. The original mansion of Kinnaird was built in the early 17th Century.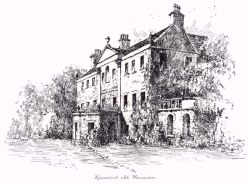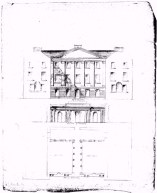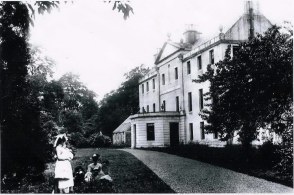 Mr Robert Bruce was the first of a new family of Bruces of Kinnaird. He was born in 1554. He studied Theology against the wishes of his parents who asked him to resign the estate, which he did willingly. he became a great preacher and a favorite with King James VI of Scotland and his father restored him to the estate in 1590. Bruce fell out of favour with the King, having publicly rebuked him from the pulpit and the King banished him overseas. He was allowed to return as a ward of Kinnaird to remain within 3 miles of his estate and had to forefeit his preaching (this was in 1603). In 1629 Charles I was King and he permitted Robert Bruce to preach in Larbert Church (unpaid) where he became very popular and preached to large congregations. He died in 1631 and was buried in Larbert Church, between 4 -5 thousand people attended his funeral.
In 1730 james Bruce of Kinnaird was born, he attended great fame as an explorer and on his journeys in Abyssina he rediscovered the source of the Blue Nile. He was known to his friends as "the Traveller" and died in 1794 as a result of a fall on the steps of Kinnaird House , when handling a lady into her carriage. He was buried in Larbert Church yard and his tombstone is to be seen there today. His son James succeeded him. The Bruce family remained by succession to Kinnaird till it was sold in 1895 to Robert Orr, who demolished the house above and built the present mansion house dated 1897.
click on "Particulars of sale dated 1894"
The old mansion of Kinnaird does not seem to have been older than the middle of the eighteenth century, although some parts may have been of earlier date perhaps going back as far as the early years of the seventeenth century, when Master Robert Bruce was the laird. The foundations of an old keep were found when the eighteenth century house (Adan's style) was being pulled down. Nothing remains of the old house now. The name Kinnaird in 1334 is said to mean (Gaelic, Cinn na h'airde) "at the head of the height," which refers to its position in days when the sea came much further in. The grounds are very picturesque, It has a very fine approach, where it widens out near the house, with its stately avenue of trees, through which one sees the Ochil Hills. On the wall of the garden there is a coat of arms with the date 1602 over the shield, and the initials R.B. (Robert Bruce), and M.D. (Martha Douglas).buildings.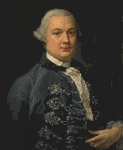 More About James Bruce
.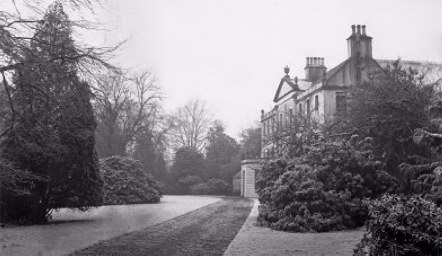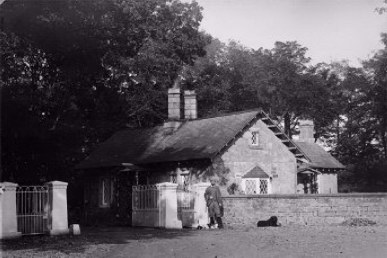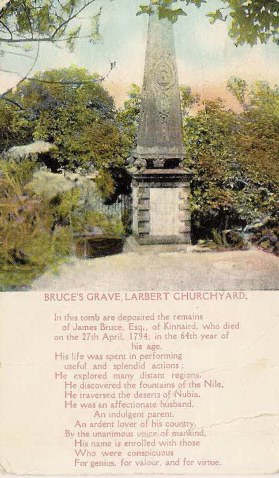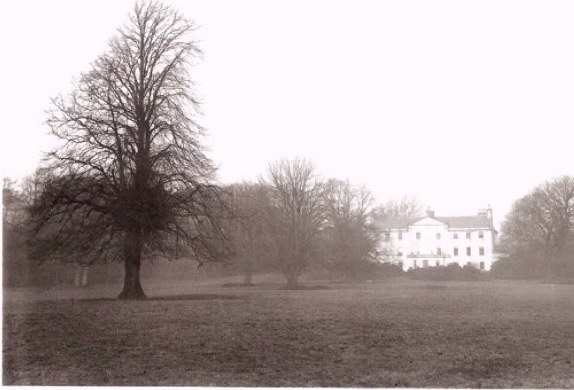 William Symington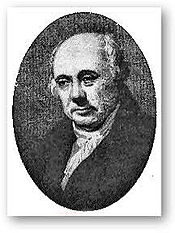 William Symington was born in 1763 in Leadhills, a remote mining village in the Lowther Hills of South Lanarkshire, Scotland. His father worked as a practical mechanic and superintendent at the Leadhills mine and the family was described as "respectable but not wealthy". Although his parents were keen for him to enter the ministry he preferred to make a career as an engineer. On leaving school he worked as an engineer at Wanlockhead mine in the neighbouring village, where his brother George also worked. In 1784 William had designed a pumping engine at Wanlockhead trying not to infringe Watt's patent. Gilbert Meason, manager of the mine, recognising William's talent, sent him to the University of Edinburgh in 1786 to spend a few months attending science lectures. In 1786 William and George built a model steam carriage powered by a version of a Watt engine. William Symington cleverly combined the efficiency of the Watt engine with the simplicity of that devised by Thomas Newcomen and with Gilbert Meason's encouragement and financial support, was able to demonstrate the practicality of his idea. In 1787 he patented his own improved atmospheric engine. His new engine worked by condensing the steam under a second piston which was then pushed down when fresh steam entered the cylinder, forcing out the condensate. The power piston worked by the atmospheric pressure acting on the vacuum created by the condensing steam. In 1788 William Symington was asked by Patrick Miller of Dalswinton House, near Dumfries to fit a steam engine to his boat to drive the paddlewheels. Symington adapted his steam carriage engine for the boat and proved that steam could power a boat. A second trial took place in December 1789 at Carronshore but Miller withdrew his support and it was 12 years before Symington worked on steam navigation again. William Symington had been working with the Carron Iron Works supervising the construction of the engine for Patrick Miller's second vessel. By 1790 Symington had moved to Falkirk and become consulting engineer at the Carron Company. Symington had a son with Ann Miller in 1789. In 1791 he married Elizabeth Benson, whose father was a foreman with Carron Company, and they had 6 children, all born in the Falkirk area. Although Symington is best remembered for his contribution to steam powered vessels, he also built engines for mines and mills. The first of these was built on a mine in Wanlockhead in 1790, followed by engines in Sanquhar, Yorkshire and in London.
In 1792, he built a large pumping engine that James Watt was also considered for and built an engine for the colliery of Sir James Bruce of Kinnaird. In 1793, he developed a crank drive with a crosshead above the cylinder, and built such an engine to wind coal from one of Bruce's pits. His engine proved very successful and about fifteen were built. In all, there are firm references to thirty-two engines built by Symington up until 1808, and passing mention of several more. When Sir James Bruce of Kinnaird died in 1794 Symington was offered the post of colliery manager, or viewer, at Kinnaird Colliery. His salary for this was £100 per annum and a house on the estate. While there he worked on 3 steam engines and by the year 1800 15 other engines had been built to his patent, not only in Scotland but also in Yorkshire and London. This appointment ended in 1800 when Symington took over management of the Grange colliery near Bo'ness, belonging to William Cadell. In 1804, following on after the Charlotte Dundas, Symington joined a local businessman in a partnership intended to manage the Callendar colliery at Falkirk but the venture ended badly for him. Symington continued to live in the Falkirk area until 1929 when he moved south to London to live with his daughter and son in law. He died there in March 1831 during a fever epidemic. Fear of the epidemic kept others away from his burial and only four people attended. William Symington's work on marine engineering was a major influence on the early development of steam propulsion but he was a practical man, an engine builder, not a businessman and he failed to profit from his inventions. His achievements were outstanding and he is recognised far and wide as one of the great Scottish mechanical engineering pioneers.